Why Get Adjusted?
Did you know that regular chiropractic adjustments help keep your body and mind communicating via your nervous system? It's true! The nervous system is the complex network of nerves and cells that carry messages to and from the brain and spinal cord to all parts of the body. Getting regular spinal adjustments is what keeps this system in top working order, which results in the optimal functioning of the whole body and mind!  
Chiropractic adjustments are extremely important for whole-body healthcare! The image below addresses some key factors as to why: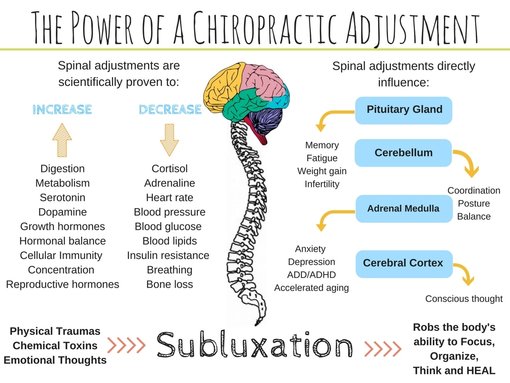 Subluxations, which are misaligned vertebrate, cause blockages in this intricate communication system of the human body. Correcting these misalignments, no matter how minor they are, is the key to keeping these communication pathways open.  The image below gives a brief overview of this complex system and what it controls: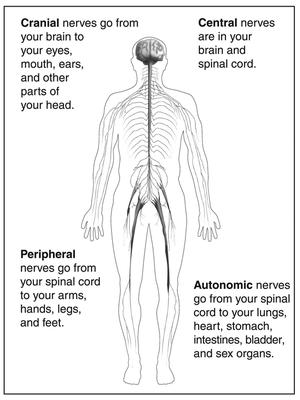 ---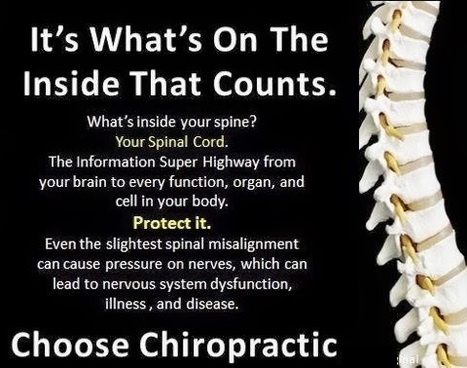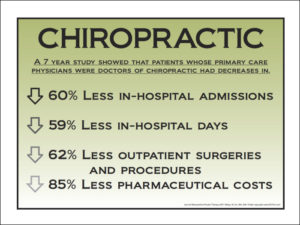 What is Chiropractic care?
More often than not, when we tell someone that we are a chiropractic office, they immediately associate our vocation with neck and/or back pain. What many do not realize, however, is that chiropractic is a health care modality that provides significantly more than just a solution for pain.
Chiropractic care is a non-invasive, hands-on health care discipline that focuses on the neuro-musculoskeletal system.  Doctors of Chiropractic are specifically trained to detect and correct problems in the spine, often before the patient is even aware they exist. 
Our chiropractors, Dr. Amber and Dr. Matt, practice a manual approach. They have been fortunate to work with people from all walks of life (including newborns, children, and adolescents) and the outcome has been miraculous!
Chiropractic Care helps keep your body working at optimal functionality, which in turn corresponds to a significant reduction in healthcare costs!